To anyone who loves Italian dinners drenched in garlic but hates the morning-after garlic breath, we bring some good news. A simple glass of milk could save you from the dreaded garlic breath, say the experts.
How Milk Battling Garlic Breath – The Science Behind It
Scientific studies have shown that milk has a significant impact on the menacing sulphur compounds in garlic that give it its distinct odour and flavour. According to an article published in the Journal of Food Science, the water and fat in milk act as effective deodorisers, negating the pungent garlic smell.
Not a fan of spoiling your warm garlic bread with a gulp of milk? Worry not! How you consume milk matters too. Researchers revealed that for optimal effect, you should sip the milk while enjoying your garlic-infused delights, rather than having a gulp afterwards. In simpler terms, if you savour your garlic bread and milk together, it's likely to make your breath a lot more pleasant.
The Role of Milk Fat in Deodorizing Garlic Smell
Are you wondering if skinny lattes or regular cappuccinos would achieve the same results? The answer is no, sadly. It's not just the water content, but also the fat in full-fat milk that makes it so effective at battling garlic breath. So, while skimmed milk and water may help to an extent, they cannot match up to the deodorising power of creamy full-fat milk.
An interesting take-away from these findings is that milk combats one major culprit in garlic – a compound named Allyl Methyl Sulphide (AMS). This compound is immune to digestion in our gut, meaning it stays in our system and is released through our breath and sweat. We can thank this stubborn compound for the post-garlic meals' bad breath and body odour that notoriously linger for hours or even days.
Other Alternatives to Milk for Neutralizing Garlic Breath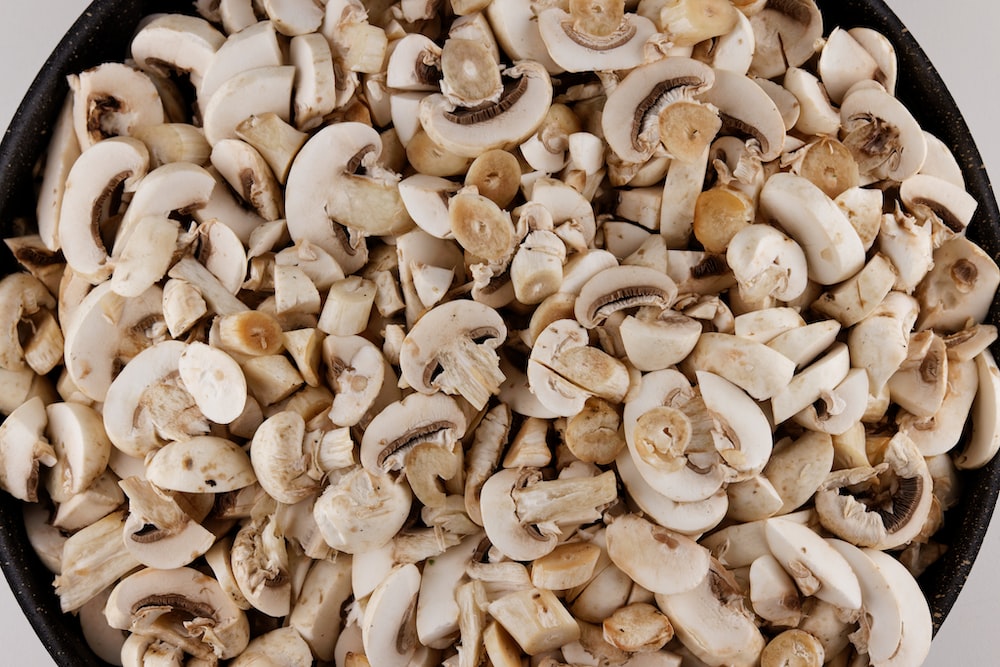 If you're not a milk lover, other neutralising options also exist. According to scientists, plain water can also rinse away some of the garlic smell. Certain foods, including mushrooms and basil, also help to neutralise garlic odours, although they may not be as effective as milk.
Remarkable research by the premier team at the Ohio State University led to these enlightening findings. The scientists point out that the best concoction to combat the garlic smell seems to be a mixture of both fat and water. So, it's not just milk that can help. Any beverages or foods that mix higher levels of fat and water may reduce the dreadful odour on your breath after eating garlic.
The Importance of Garlic in Our Diets
But enough about bad breath! Let's not forget the numerous health benefits that garlic brings to the table – from being an excellent source of essential nutrients like magnesium, vitamin B6, vitamin C, and selenium to being linked with several health benefits. Moreover, remember that the same sulfur compounds responsible for garlic's potent smell and flavour, which give us bad breath, are also what make garlic an incredibly health-enhancing ingredient.
Throughout the ages, garlic has been one of the world's favourite foods, adding its robust flavour to countless dishes. However, the culinary delight often leaves us with an unwanted lingering reminder. Luckily, we now have these fascinating scientific insights that offer a great solution. Just savour your garlic-laden dishes with a glass of milk to make the experience a lot more pleasant.
So, the next time you are planning a romantic dinner or just can't resist the aroma of garlic-heavy dishes, remember to pair it with a glass of full-fat milk. In doing so, you'll not only keep those pesky sulphur compounds at bay, but you'll also potentially end up enjoying your meal even more than before. To a future of delicious garlic dinners minus the garlic breath fright, we say, "Cheers… with a glass of milk!"