Nestled among the remote peaks near the Thai-Burmese border reside the fascinating Kayan community, often referred to as the "Long Neck Karen Tribe." Renowned for their cultural peculiarities, particularly the brass rings worn by their women, the Karen Tribe has been a subject of global fascination. However, attention has recently shifted towards their changing health practices, primarily focusing on the decision to gradually discontinue the tradition of ring wearing.
The wearing of these brass rings, a task initiated when girls are as little as five and which continues as they age, has been a symbol of cultural identity and beauty. Interestingly, contrary to widespread belief, these rings do not elongate the neck; instead, they apply pressure on the collarbone and upper ribs, presenting an impression of an elongated neck. Nevertheless, this age-old ritual has been associated with several health issues, causing a reconsideration of its practice.
Habitual wearing of the rings can lead to the degeneration of neck muscles due to restrained standard neck movements. The disproportionate pressure on the collar bone and upper ribs that the rings exert can cause deformity and affect respiratory functioning. While many women do not report pain or discomfort, the long-term impact on the natural function of the neck requires consideration.
Recent changes have seen some women in the Karen Tribe choosing to deviate from this tradition by removing their rings, a choice that has garnered support from the wider community and health organizations working with the tribe. This monumental step, supervised by medical practitioners to ensure safe removal, opens a fresh chapter in their lives.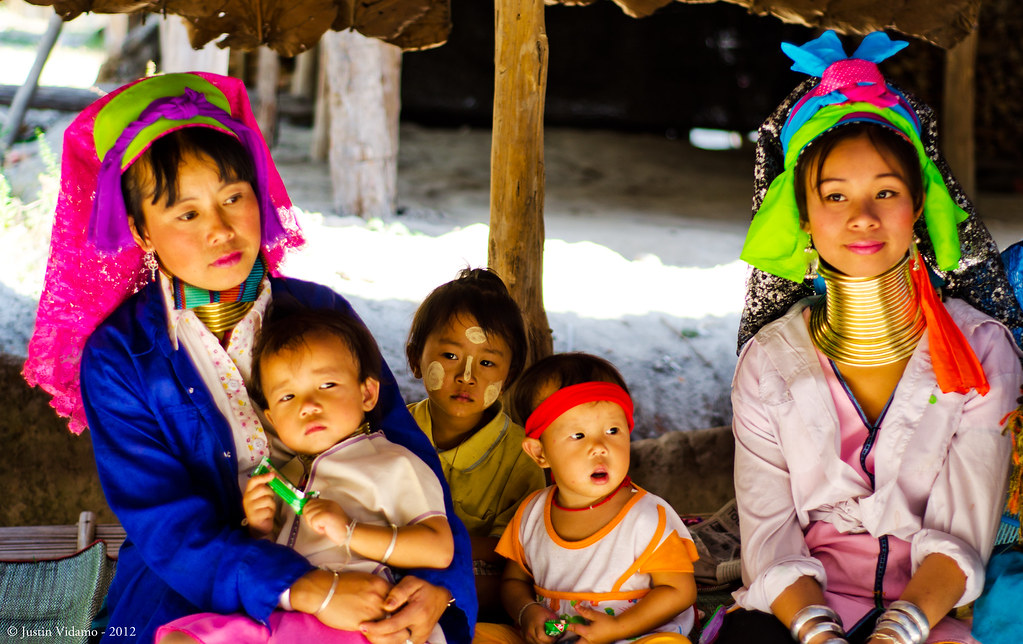 However, the removal of these brass rings presents challenges. Women who choose to remove the rings often grapple with weakened neck muscles necessitating physiotherapy and a closely supervised recovery process. Additionally, there are psychological hurdles to overcome, as these rings, after being worn for years, become a part of their identities.
Nonetheless, this shift, driven by health concerns and indicative of the tribe's commitment to prioritizing well-being, showcases the transformative power of education and health awareness. It demonstrates the potential stress points between ingrained cultural practices and health advisories, highlighting the importance of maintaining a fine balance.
This change heralds a deviation from a tradition that has caused health problems, underlying the innate ability of tribes to adapt for better health while casting a spotlight on how such transitions impact a community's cultural fabric.
In summary, the Karen Tribe women's progressive decision to extricate themselves from the tradition of wearing neck rings symbolizes the intricate interaction between culture, identity, and health, often prevalent in tribal societies. It underlines the value of health care that is cognizant of cultural nuances and reemphasizes the need to strike an equilibrium between adhering to traditional practices and the hard facts of health and wellness. As these women navigate this transformative journey, their story serves as a reminder of the fluidity of cultural norms in the evolving landscape of health consciousness.